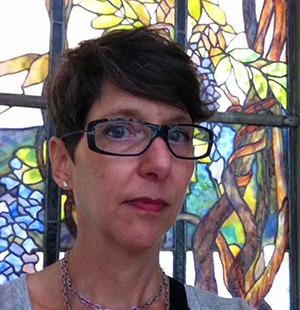 I am a librarian. My professional background is in humanities scholarship, library collection development, digital library initiatives, and public service. I work in partnership with scholars, librarians, archivists, technologists, and others to explore the production of new-form scholarship and its attendant challenges. My research examines various aspects of organizational culture, including methods for communication and strategic planning, management practices for building scalable and sustainable services, the quest for diversity in the library profession, and the value and praxis of intersectional feminist leadership. These explorations into how organizations function inform what I do, the questions I ask, and the ways I interact with others.
At New York University Libraries, my responsibilities include being:
• Head, NYU Digital Scholarship Services
• Project Manager, Digital Library Technology Services
• Librarian for French and Italian Language and Literature
I hold an M.Phil. in French Literature from New York University and an M.L.I.S. from Rutgers University's School of Communication, Information and Library Science.
How to pronounce my last name: VIN (rhymes with "win") – oh – pal.
I tweet as myself at @jvinopal and for NYU's Digital Scholarship Services at @nyu_ds. To learn more about me and my work, see my research page and my curriculum vitae.