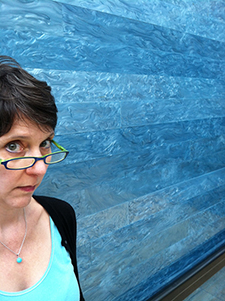 I am the Librarian for Digital Scholarship Initiatives at New York University Libraries, where my responsibilities include being:
• Co-lead, Digital Scholarship Services
• Head of the Digital Studio
• Project Manager for Digital Library Technology Services
• Librarian for French Language and Literature
My background is in humanities scholarship, library collection development, digital library initiatives, and public service. I am interested in creating person-to-person services to encourage and support scholars' use of technology for research, teaching, and learning.
I hold an M.Phil. in French Literature from New York University and an M.L.I.S. from Rutgers University's School of Communication, Information and Library Science.
I tweet as myself at @jvinopal and for NYU's Digital Studio/Digital Scholarship Services at @nyu_ds. To learn more about me and my work, see my portfolio and my curriculum vitae.