Quick recap of Barnard's Scholar & Feminism Conference XL: Action on Education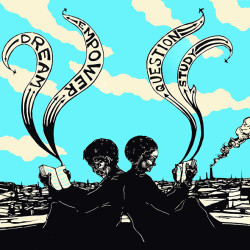 Last Friday and Saturday I attended the Barnard Scholar & Feminism Conference XL: Action on Education. The LX means it's the 40th year of the this conference, but they also playfully reclaimed the "extra large" connotation as well. You can read through all the tweets at the #sfedu hashtag.
The conference, which I hadn't heard about until this year, was terrific and everyone there was very open to talking to people they didn't already know, which is uncommon.
Here are a few of the things I especially enjoyed:
Ileana Jiménez & Tadashi Dozono on embedding social justice/feminism awareness and training into the high school curriculum.
Jennifer C. Nash & Emily Owens on the neoliberal university (and our troubled relationship to it as beneficiaries) vs. the pleasure of collaboration.
The Freedom School workshop by Rod Ferguson, Vani Natarajan, and Che Gossett in which we worked in small groups applying the concept fan brainstorming technique to create our own freedom schools. (I also met some wonderful women in this one).
The dynamic group presentation by the leaders of the Black Youth Project 100 on black girls and the school-to-prison pipeline.
Pam Phillips's workshop on Access & Inequality in education in which we broke into groups to discuss how access to education does not necessarily equal equality.
I'm really sorry Tressie McMillan Cottom got sick and couldn't make it because I heard about the conference from her and she was the reason I decided to go in the first place. Anyway, she was greatly missed and there definitely were more than a few "what would @tressiemcphd say?" moments.
I'll see you there next year.